December 10, 2020
Premier Pups Ohio Based Company Offers Beautiful Pomeranian Puppies for Sale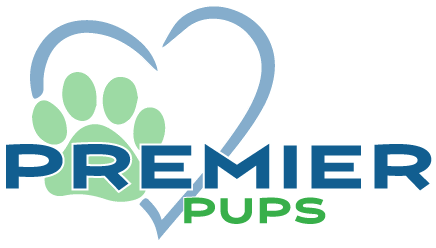 Find New Best Friend with Premier Pups
Dec 10, 2020 – Johnstown, Ohio – Looking for a fluffy addition to bring into family for the holidays? One look at the beautiful Pomeranian puppies on the Premier Pups website and will be itching to hit send. Based in Johnstown, OH, Premier Pups has been giving the Premier experience to each of the families that comes to them looking for a new friend. Premier Pups prides themselves on their customer service. They are present in every step of the process: from choosing a breeder to ensuring that young puppies get fully settled into their home.
The Pomeranian pups featured on the Premier Pups website are some of the most affectionate and beautiful dogs out there. Known for their long locks and sweet demeanor, Pomeranians are classified as companion dogs. Premier Pups ensures that Pomeranian is fully taken care of and adjusts to home. They are genuinely interested in the dog's well-being and make sure that they are well taken care of.
"This breed is bold, curious, playful, self-confident, and attentive. They are always up for an adventure or a stroll around the neighborhood," said the canine experts at Premier Pups. "Though, generally social in nature they tend to be more reserved and shy toward strangers, some can be territorial toward other dogs, and some enjoy hearing themselves bark."
Contact Premier Pups today and start the journey to finding the perfect dog!
The puppies are carefully chosen from reputable breeders across Ohio. All breeders are USDA certified and raise the puppies in a healthy environment, where their physical and emotional needs are met. The health, well-being, and temperament of the puppies is extremely important, and the team at Premier Pups works hard to meet these needs.
Customers can also read reviews, browse through a gallery of photos, and find a puppy with a disposition that matches a variety of different lifestyles. All puppies are fascinating, joyful, playful and graceful.
Puppies in the release are available for a limited amount of time. However, Premier Pups strives to find the right puppy along with having many options to choose from.
About Us:
Premier Pups appreciates and celebrates the difference puppies can make in the quality of one's life. It is more than just selling puppies, it is about the entire experience, from start to finish. Premier Pups carefully selects and develops the network of breeders and coaches the clients on how to properly get their puppy settled into their new home. Premier Pups' mission is to deliver the nation's premier puppy adoption experience.
Contact Detail:
Company Name: Premier Pups
Contact Person: Media Relations
Email: Send Email
Phone No: +1 740-809-3074
Address: 13298 Miller Road Johnstown, OH 43031
Country: United States
Website Url: https://premierpups.com/


Source: www.PRExhibition.com