November 12, 2016
The Case for Not Putting Your Job Search on Hold Over the Holidays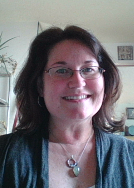 I love my new career and thank you for your services. I found most valuable the mock interview session and your invaluable insight of my strengths and opportunities that followed. It improved my confidence tremendously throughout my interview process and, without doubt, helped me get the position and salary I was looking for. Thanks again.
M.B., Banking Executive
Summary:If you want to stick out in a crowd you must do what everybody else is not doing. As many people put their career search on hold for the holiday season it is the best time for you to get your name out to prospective employers. Statistically speaking, January is the busiest hiring month of the year. Here are some tips from Lauren Milligan to help you start the new year with a new career.
Lauren Milligan, Career Advancement Coach with ResuMAYDAY, loves to solve run-of-the-mill problems with counter-intuitive, disruptive solutions. Earlier this year she was 'booed' while on stage, speaking at a state conference of vocational counselors. The topic was how vocational counselors should advise their clients to explain job gaps. While she had never been booed before, she remained steadfast and unflappable. And then she doubled-down on her advice, saying the same to an even larger group of vocational counselors at their national conference in Pittsburgh. Was her advice counter-intuitive? It was. Was her advice correct? It was! Those who had originally disagreed with her actually waited in line to thank her and ask for more advice.
But Lauren's advice and tips have nothing to do with her. Everything she talks about is meant to get job seekers in front of the right employers with the right message. As a resume writer and coach, Lauren's specialty reaches to every area of a job search. Whether you need a resume from scratch, need help preparing for a stressful interview or are just unsure how to handle tough job search situations, having Lauren on your side is like having Jake Arietta pitch in a high school game. You got this.
Lauren knows how to get job seekers from nervous and unprepared to excited and eager about their job search. With the holiday season right around the corner, she put together a few tips for maintaining your job search, and even capitalizing on the season:
Numbers don't lie: Statistically speaking, January is the busiest hiring month of the year, and this remained true even through the recession. And yes, we said, 'hiring', not interviewing. That means those January new hires were interviewed in November and December. Even if normal business slows down, hiring does not come to a halt. Keep your September and October momentum going through the end of the year.
Fast-track to the decision makers: You have a much better chance of getting in touch with Human Resources and Hiring Managers in December. Gate keepers and other 'human obstacles' are either occupied on finishing up end-of-year projects or are out of the office. Take advantage of that! Even if you already applied online, follow up over the phone to discuss the company's 2017 needs. Be the one who was in the right place at the right time.
Don't turn down a seasonal opportunity: If you are in-between jobs, seasonal work is a great option. Temporary work can lead to permanent opportunities, for those who stand out for the right reasons. Plus, temporary work allows you to try out new jobs in a relatively low-risk situation. You can also gain new, valuable skills to add to your resume!
Holiday parties can be great networking events: Did your neighbors invite you to their annual holiday get-together? Go, even if you don't know anyone. Go, even if you're not in the most jovial, holiday mood. Introduce yourself to someone you haven't yet met, and start a conversation. You don't want to turn their party into a career counseling session, but there's nothing wrong with letting other people know that you're looking for your next opportunity. Every person you meet has their own network and their own resources. The only way to tap into them is to put out feelers. Be bold and creative!
Job Seekers don't need slipper socks. If you have a job seeker in your life, give that person a holiday gift that will assist in their search. A professional resume writing session or a career coaching session could go a long way towards that person's success. Pay the membership fees to a relevant professional association, or the tuition fees for skills-building classes or certifications. There's no shortage of career-boosting gifts for someone who is currently on the market.
Looking for a job can be frustrating and isolating, to the point that job seekers might be tempted to give it up for a few weeks. Hopefully these tips will give job seekers an end-of-the year jolt. Stay positive, ask for help, and never give up.
For more tips, or byline article reprints:
Lauren Milligan is a renowned expert resume writer and career coach with ResuMAYDAY. Her audio book, Conversations with a Career Coach is available at http://resumayday.com and Ms. Milligan is available for media interviews.
Contact Detail:
Company Name: ResuMAYDAY
Contact Person: Lauren Milligan
Email: lauren@resumayday.com
Phone No: 630-901-3595
Address: 29W678 Stevens Ct.
City: Warrenville
State: IL

Country: United States
Website Url: http://resumayday.com/


Source: www.PRExhibition.com