September 29, 2022
The Advantages of Leveraging the Power of Social Media for Small Businesses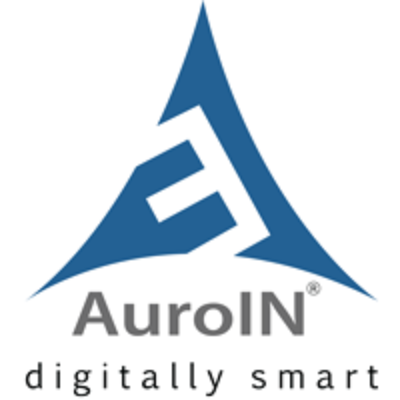 Sept 27, 2022 – New York City, NY – With the rise of Social Media Marketing, there has undoubtedly been a noticeable change in the Digital Marketing space. Many brands, regardless of size, want to profit as much as possible from this method of promotion. There is much to discuss, but AuroIN, a leading social media marketing company in New York, explains the major benefits of social media marketing here. Continue reading to find out what benefits your company can reap.
Social Media Marketing: What is it?
Social media marketing is a type of digital marketing that makes use of the strength of well-known social media platforms to meet your branding and marketing objectives. However, it goes beyond simply setting up business accounts and posting random content whenever you want. An evolving strategy with quantifiable objectives is needed for social media marketing that includes:
Keeping your profiles updated and optimized
Posting various types of content about your brand, such as pictures, videos, stories, and videos, to attract niche audiences
Replying to comments, shares, and likes
Interacting with fans and influencers in order to create a community
What Social Media Marketing (SMM) can do for you?
1. Enhancing brand loyalty and customer engagement:
Every social media post you publish on a social media platform gives you the chance to turn your fans into paying clients.
The benefits of using social media for business are significant because it enables you to develop a social media following and forge closer relationships with potential, current, and past customers.
Through social media interaction, you can convince customers to be more devoted to your company.
Each time you post a status update, picture, blog post, comment, or video on social media, you give people a chance to respond, which increases the number of people who visit your website. Social media is the perfect platform for sparking conversation, raising consumer engagement, and facilitating enjoyable interactions that may result in conversions.
2. Increasing inbound traffic:
Marketers can drive more traffic to their websites by using the social media pages of their online business. Social media is like a melting pot that gathers people from all walks of life in one place, so every piece of content you post there gives your business another chance to gain a new customer.
Social media marketing can assist marketers in persuading visitors from social media to go to their website, increasing traffic and having a positive impact on their online business. The best chance to raise your search engine rankings is through the creation of high-quality content for your social media pages.
3. Value for money:
One of the most obvious benefits of social media marketing is its low cost. It is by far the most cost-effective component of any internet marketing campaign.
Online marketers who use social media marketing see a higher return on their investments as it helps to keep customers and reduce budget and business expenses. It is very focused on getting results and making sure clients are happy.
The best course of action when using paid social media advertising is to start small and tweak your plan as you see results. "You can better understand your customers and increase customer satisfaction by having skilled employees interact with them on social media," says AuroIN.
4. More effective audience targeting and result monitoring:
Social media is so data-rich that you can easily use data analytics tools to research your competitors, understand your customers' preferences, target various categories, and identify your target audience in the most professional and conversion-focused way possible.
Another advantage of social media in business is geotargeting, which lets marketers target people within a certain mile radius of their company location. This lets you draw in more walk-in customers and boost sales.
The ability to track results is one of the most important advantages of social media marketing. Social media marketing assists businesses in measuring conversions and increasing conversion rates in this way. Marketers can monitor the success of their social media marketing campaigns as well as sales, email subscriptions, website traffic, and other metrics with the help of this feature.
5. Better brand recognition and awareness:
Consumers prefer to buy brands they recognize, making effective brand awareness one of the most important marketing goals for businesses. Fortunately, social media marketing allows you to achieve that level of brand recognition.
Social media has numerous advantages for businesses, which is why it is one of the most effective digital marketing tools for syndicating content and increasing brand exposure and recognition.
To get started, create social media profiles for your company. Once you're satisfied with your page, start interacting with people. It's possible that this is one of the most significant advantages of social networking for businesses.
You should concentrate on the profile pictures of your company's social media pages and then nudge staff members, acquaintances, friends, business partners, and sponsors to "like" and "share" your page. Engaging with your content on social media will increase brand recognition and help your business establish a positive reputation.
6. Conversion rates boost quickly:
Social media followers are more likely to have faith in your brand, which motivates them to go to your website and take advantage of your goods and services.
If you start interacting with your audience and giving them a sense that they are an integral part of your business, you may expect conversions from your social media marketing strategy. One of the best ways to develop human connections with prospects and potentially increase conversion rates is through social media.
7. Increased brand value and consistent traffic growth:
The social media followers you acquire through your social profile are more likely to remain with you for an extended period of time and to influence more users, which boosts sales and returns on investment.
When your social media page has a good number of followers, you can be sure that all of your posts about a particular good or service will generate sales.
The number of followers a company has and how well it engages with those followers both contribute to the brand value of the business. A strong strategy for social media marketing may assist businesses in building a favorable reputation among consumers and enhancing brand value.
Social media marketing can efficiently improve your sales if you have a great brand, a website, and a professional team of social media experts to promote your business across major social media platforms like Facebook, Twitter, TikTok, and Instagram. You can always get in touch with AuroIN to plan and carry out a solid social media marketing campaign for your company.
Contact our team today to schedule a free strategy session in which we will show you exactly what type of content you should be creating and why. Visit https://auroin.com/request-a-quote/ to request a no obligation quote. Feel free to call +1 315-533-1323 or email sales@auroin.com
About AuroIN: AuroIN LLC is a leading digital marketing service provider in NYC. For the past 20 years, they have assisted companies from a variety of industries in enhancing their brand visibility, traffic, and prospects. Depending on the needs of a specific business, they offer full-service digital marketing solutions in addition to social media marketing services.
Like Us: https://business.facebook.com/AuroIN
Subscribe Video: https://www.youtube.com/user/auroin
Retweet us: https://twitter.com/auroin
Contact Detail:
Company Name: AuroIN LLC
Contact Person: Media Relations
Email: Send Email
Address: 285 Fulton Street, Suite 8500
City: New York
State: NY – 10007
Country: United States
Website Url: https://auroin.com/social-media-optimization/


Source: www.PRExhibition.com