May 17, 2023
Upgrade Your Safety Gear with the Latest Nike Radiation Glasses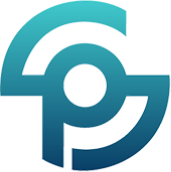 05/16/2023- Middlesex, NJ: Of course, we're specifically talking about the new Nike Radiation Glasses that Phillips Safety has just gotten in. These Nike Lead Glasses are geared towards women, and there's a large selection possible. As with many of the Nike Anti-Radiation glasses, these are some of the best-designed Prescription Glasses Nike has made, in case you need them to come with a prescription.
There's always that balance of protection and the latest style of radiation glasses Nike offers. This latest batch is no different, either. That's because they'll still be comfortable for all-day wear, look fantastic, and give you the protection you want. All the Nike radiation glasses we will discuss below come with SF-6 Schott glass radiation-reducing lenses, also with 0.75mm Pb lead equivalency. This is, at the very least, enough for those with daily exposure to radiation to be protected.
Nike themselves keep pushing out new Nike radiation glasses from time to time. So you can feel confident that the collection Philips Safety offers is constantly refreshed.
Nike Audacious Lead Glasses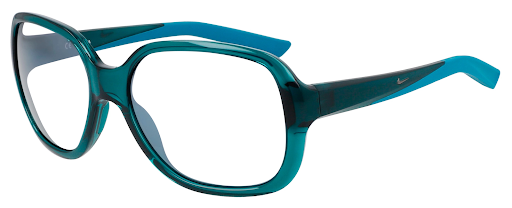 Not only will you be protected and have a clear vision with the SF-6 Schott glasses the Nike Audacious comes with, but you will also notice how light they are overall. These frames come in two sizes, weighing 84.4 grams or 91 grams. The frame shape design comes in a classic oval shape, and you have four color options: mineral teal, fossil rose, black, and tortoise.
Nike Epic Breeze Lead Glasses

For those that are looking for an even smaller frame option, then consider the Nike Epic Breeze as your next pair of Nike Anti-Radiation glasses. This brings in the weights at 72 grams or 74.8 grams. The frame itself is a full frame made with bio-injected materials, helping to bring a level of sustainability to the oval shape. You are also able to get these frames in four distinct color options and designs which are matte black rose, mystic navy, tortoise, and black.
Nike NV07 Lead Glasses

Sometimes we prefer a cat eye frame based on our overall design and fashion choice, and that's where the Nike NV07 comes into the equation. You are able to get these frames in either moss, black, or oxygen purple. They are also made from similar bio-injected material that helps to keep them comfortable for all-day wear and is lightweight, coming in at just under 71 grams.
Nike 7272 Lead Glasses

The lightest option in the group comes in at around 63.4 grams of total weight. The frames, although lightweight, are still extremely durable in the 7272 model and come with temple bars that are rubberized for comfort. You can get these in matte space blue, matte black, matte dark gray, and matte gridiron.
In addition, the frame shape is rectangular, which makes it a perfect option for high prescription glasses Nike has to offer.
Keep in mind that at Phillips Safety you can also add an anti-fog or anti-reflective coating to any of these Nike Radiation Glasses as well as a prescription to them.
About Us:
Phillips Safety Products Inc. is the world leader in occupational safety products. Phillips Safety specializes in safety glasses for laser, radiation, welding, and glass working among others. The Company's products include laser safety glasses, radiation safety glasses, glassworking eyewear, and welding safety glasses. Phillips manufactures other safety products, including sheeting, barriers, signs, glass, and lenses. The Phillips family has been in the occupational safety industry for over 100 years and continues to play an active role in the community. Don't hesitate to be a part of the Phillips Safety family. If you need help or more information about our products, e-mail us at info@phillips-safety.com, or call us at 1-866-575-1307.
Like us: https://www.facebook.com/PhillipsSafety/
Follow us: https://www.instagram.com/phillips_safety
Subscribe us: https://www.youtube.com/@PhillipsSafety
Contact Detail:
Company Name: Phillips Safety Products, Inc
Contact Person: Media Relations
Email: Send Email
Phone No: 1-866-575-1307
Address: 271 Lincoln Blvd
City: Middlesex
State: NJ 08846
Country: United States
Website Url: https://phillips-safety.com

Source: www.PRExhibition.com