April 6, 2016
WebSoftLine Offers All-Inclusive Digital Marketing Solutions Package Customized To Meet Specific Business Goals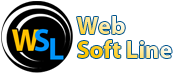 Summary:WebSoftLine offers digital marketing service package that covers all critical aspects of online marketing
WebSoftLine, the premier SEO Company India is offering digital marketing service package that includes a combination of strategies for boosting online presence for companies of all types. The company has emerged as the preferred destination for organizations looking for an industry expert with unmatched experience and an innovative approach to online marketing.
"We are proud to put our digital marketing expertise to good use by offering our clients a complete package of digital marketing solution that they can use to improve their presence online," says the spokesperson for WebSoftLine. "By using our innovative online marketing solutions, you can enhance the awareness about your company, products and services in newer markets and in a cost-effective manner. Our customized packages will delight you with its ability to give you a broader online presence."
The all-inclusive digital marketing package from WebSoftLine includes Search Engine Optimization, Online Reputation Management, Social Media Optimization and Marketing and Strategic Content Writing.
The online marketing experts at WebSoftLine help clients manage their online landscape and social media presence more skillfully with their out of box approach. The end to end digital marketing solutions from the internet marketing experts are in demand among established businesses as well as small enterprises and startups because the solutions are suitably tweaked to meet the special needs of individual business. The package comes with a highly useful free website health checkup.
For more information, visit www.websoftline.com
About WebSoftLine:
WebSoftLine is a reputed digital marketing and IT solutions company committed to helping companies improve and widen their online presence through some smart and innovative digital marketing solutions. WebSoftLine specializes in providing customized digital marketing services that can help companies reach their targeted audience and boost sales prospects appreciably.
Contact Detail:
Company Name: WebSoftLine
Contact Person: Rahul
Address: 103, Sector 21
City: Faridabad
State: Haryana
Phone No: +91-9910128017
Email: info@websoftline.com
Website Url: http://www.websoftline.com/

Source: www.PRExhibition.com