December 24, 2020
Take the Leap: Adopt Havapoo Puppies Today from Premier Pups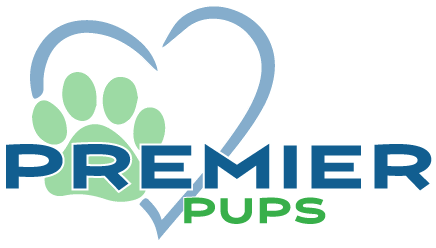 Offering Beautiful Havapoo Puppies for Sale
Dec 24, 2020 – Johnstown, Ohio: Looking for the perfect Christmas gift for kids that have been begging for a puppy to call their own? Premier Pups, a puppy adoption agency based in Ohio, is ready to help you with all your puppy adopting needs! They are currently offering unique Havapoo puppies for sale on their website. They will be available as soon as December 2nd!
"This designer breed is a cross between a Havanese and a Toy Poodle, the Havapoo, also known as the Poovanese or Havadoodle, inherits traits from both parent breeds," said the canine expert at Premier Pups. "If you're looking for a charismatic, friendly and energetic family dog; the Havapoo should certainly be at the top of your list. Some Havapoos will exhibit extrovert behaviors, while others can be docile and cuddly, enjoying most of the time staying close to their families."
Premier Pups prides themselves on giving each of their customers their very own Premier experience. They are with you through each step of the adoption process: from picking the right breeder to making sure that each puppy is fully adjusted to their new forever homes. With many satisfied customers raving about their services, it is no wonder Premier Pups is known as one of the best puppy adoption experiences in the nation. The puppies are carefully chosen from reputable breeders across Ohio. All breeders are USDA certified and raise the puppies in a healthy environment, where their physical and emotional needs are met. The health, well-being, and temperament of the puppies is extremely important, and the team at Premier Pups works hard to meet these needs.
A Havapoo puppy could be the sweetest addition to your family for the holiday season. What are you waiting for? Contact Premier Pups today for more information on Havapoo puppies adoption services!
Puppies in the release are available for a limited amount of time. However, Premier Pups strives to find the right puppy along with having many options to choose from.
About Us:
Premier Pups appreciates and celebrates the difference puppies can make in the quality of one's life. It is more than just selling puppies, it is about the entire experience, from start to finish. Premier Pups carefully selects and develops the network of breeders and coaches the clients on how to properly get their puppy settled into their new home. Premier Pups' mission is to deliver the nation's premier puppy adoption experience.
Contact Detail:
Company Name: Premier Pups
Contact Person: Media Relations
Email: Send Email
Phone No: +1 740-809-3074
Address: 13298 Miller Road
City: Johnstown
State: OH 43031
Country: United States
Website Url: https://premierpups.com/


Source: www.PRExhibition.com